Customer experience is the sum of all experiences of a customer with a supplier of goods or services, over the duration of their relationship.
The consumers have more control over your business now than ever before. They have the capability to influence not only what they buy, but what others buy as well. The growing power of consumers is shaping the way we shop today. However, not everyone is carrying on just yet.

IT'S ALL DISCONNECTED
It's your daughter's birthday. She mentioned she wanted this blue blouse(size XXS) she saw at Cotton On the last time you were together at the mall. You saw it but didn't bother to inquire about the available sizes.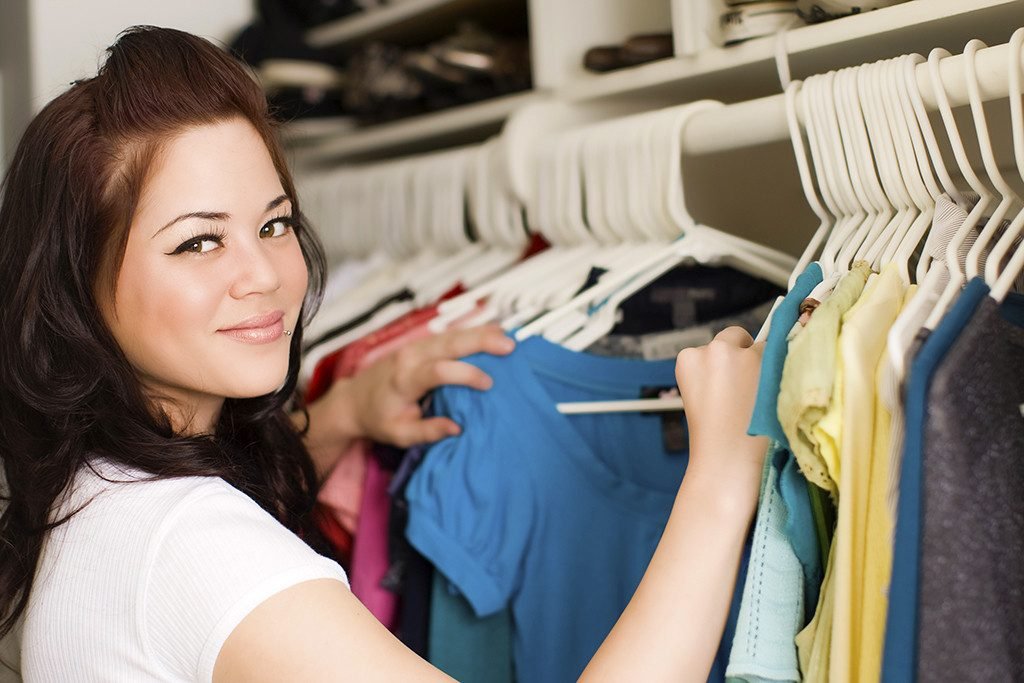 Photo credits to http://www.universedeals.co.uk
Today is her special day, and she will be ecstatic if you surprise her with this present. So you went back to the mall, ask the saleslady, "Do you have this in XXS?" She excuses herself while she goes to the stock room to check. She goes back and tells you, " I'm sorry sir, the smallest size we have is an XS." Knowing this is not the size she wants, you ask her, "Can you please check if this exact blouse is available in stock at the other branches?" The saleslady says, "Certainly Sir, kindly give me a few minutes while I'll call." She then leaves and calls all their branches one by one. She comes back and tells you, "You are in luck Sir, there's one piece available at our branch in the next building. I had reserved it for you." You thank her profusely and scurry to the nearby branch to purchase the item.
Now let's analyze the scenario. When the saleslady made the phone call to the branches, that's one channel! The phone is a sales channel, a communication channel. Another channel can be via a text message, an email, a message on Social Media like Facebook or Twitter, access to an internal communication system(if your company is a bit advanced) like Lotus Notes, Microsoft Exchange, Basecamp, etc. These are some channels you can use to communicate your message.
See how the channels are disconnected? The saleslady had to call each and every branch to gather just one piece of information; Do they have the stock? In the Omnichannel world, all you need to do is access one system via any device (mobile, desktop, tablet). Press a few keys and all the information you need about a particular item is on your hand(ex. available sizes, color, stocks available in every branch, which is on sale, etc.). This process is how we wish our shopping experience should be, a coherent way of gathering information.
Omnichannel is a cross-digital channel approach to selling. It aims to provide the customer with a cohesive and seamless shopping experience across all the channels.
Omnichannel was coined by the retail industry to describe the evolution of shopping today. It reflects a business strategy that is more customer centric rather than organization centric. It understands that the customer's journey is non-linear. It involves many different interactions, in a variety of environments with the retailers. It's a fully integrated customer experience.
MULTICHANNEL VS. OMNICHANNEL
Photo credits to Erwan Paccard of Dynatrace

On the other hand, the multichannel strategy is not aligned on how the customers shop today. It's entirely disconnected. Each silo has a different P&L's and KPI's. They are supported by various organizational and technical structures.
It doesn't matter which channel a customer takes to buy a product. The only thing the he cares about is to have a "seamless customer shopping experience."
THREE(3) KEY TENETS OF OMNICHANNEL
1. Convenience
It's no longer sufficient just to provide the consumers a content-rich and easy to navigate website. The consumers need the flexibility of when, where, and which device to use before they make a purchase. They want to know all the possible information they need about a product they like (ex. Sizes, colors, type of material, etc.) They desire to have the opportunity to purchase-fulfill their orders in many different ways. They want to receive their goods at the time and place they want it. Whether they it's shipped or picked up in-store. You need to create a consistent and coherent shopping experience across all channels. Convenience is key.

2. Transparency
The consumers want visibility and transparency, especially in stores. They wish to see the stock availability of each item in every branch. It is essential that the goods are readily available both online and offline. Consumers prefer to interact with the retailers for easy exchange of information.
3. Personalization
It's all about creating relevant experiences across all the different channels. You do this by collecting customer data based on browsing behaviors and customer needs like their:
Buying decisions
Payment preferences
Purchase preferences
Delivery preferences
Then personalize their experiences based on these information.

I remember watching a tech-noir action film by Steven Spielberg in 2002, Minority Report. In his attempt to conceive a plausible future of shopping, he shows Tom Cruise entering a mall where he was inundated with personalized advertising. Though this notion captivates us today, it can get creepy overtime. Watch the scene from the movie below:
FIVE(5) UNIQUE WAYS TO SHOP 
Photo credits to Jordi Hinojosa of Dinamon Internet S.L.

The advent of new tools gave us more options to avail of a product or service. It had helped us buy the products we love, faster, easier and cheaper. The buzz word in the retail industry right now is called "Showrooming." It had been a fascinating topic of discussion for years now, but not everyone understands what it means.
Showrooming is a concept where consumers will walk into a physical retail store, touch, feel and fit the product, research via mobile to find what they like, they buy it via the online channel. This approach gives you an insight on how the consumer behavior is changing in the physical space.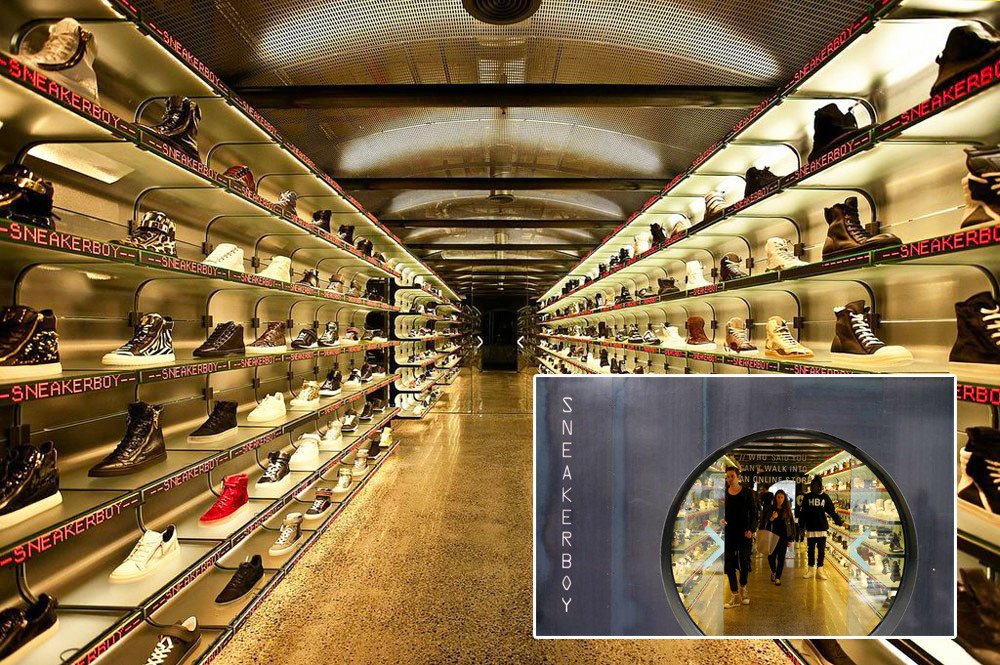 Sneakerboy, Store Photography by Peter Bennetts
A successful model of a company who leveraged the power of Showrooming is a Melbourne-based startup named Sneakerboy. It's a high-tech retail outlet that caters to new generation luxury consumers. It offers a plethora of branded sneakers exhibited on shiny illuminated shelves equipped with eye-catching digital displays. The retail model blends the tactility of a brick and mortar with the efficiencies of the internet. According to the Founder, Chris Kyvetos,
Young people know what they want; they are used to controlling their environment, they shop online. I think they should be able to do that in the store as well. Our customers can come in, see an amazing range of products that are relevant to their tastes. They can touch it, feel it, try it on, then scan it themselves, check if their size is available, and then buy it from an iPad or phone and it will be delivered within three days.
THE VERDICT
Marketers must create a seamless customer experience, regardless of what channel or device the consumers use. They can now buy a product from the retailer's physical store, on the company website, through a print catalog, or through their social media channels. They can access information about the products and services via a phone call to the company's hotline, by using an app on their mobile phones, or on a tablet, a laptop, or a desktop. Every a phase of the customer journey should be consistent and cohesive. By knowing the significance of an omnichannel strategy and having the right tools to build a sturdy foundation, you can develop a customer experience that will boost your brand value.
Did you go shopping lately? How did you buy the products? Did you use your mobile phone or do you like it traditional, In-store? Was it a seamless transaction? I'd love to hear from you. Let me know your thoughts and share it in the comments section below.
Other Articles:

Embrace AI: Leveraging AI To Transform Your Business
Pick A Horse And Ride It: 3 Practical Tips To Get Things Done
5 Ways To Wow Your Customers Every Time
Uber's Bold Move To Fight In Enemy Territory
Don't Hold Back The "Secret Sauce"
3 Emotional Triggers That Drive People To Buy
Startup Secrets: 3 Crucial Skills Every Entrepreneur Needs
Disrupting The Disrupted: Marketing In The Era Of The "8 Second" Attention Span
Amazon Sells Customer Experience
5 Reasons why Brick and mortar is still at the core of today's shopping experience
Omnichannel: The Future Of Shopping
Interception: How Volvo disrupted the way we attract attention
The business world is reaping the benefits of this simple idea
I Figured Out Why Email Is King
5 Trust-building tactics to help you win in any negotiation
Be Present! Rewiring your brain for positive change
Good Thoughts, Bad Thoughts: Why Mindfulness practice is essential for your well-being
First Mover Advantage: Why it's always a good idea to be first?
4 Effective ways to snap out of negative thoughts
5 Smart Tips to Better Handle Criticisms
The Power of GRIT: Identifying the one character strength you need to succeed in business and life
Don't name your dog "Blackie": Gaining competitive advantage by crafting a compelling brand name
Sales Funnel 101: Increasing Your Bottom line By Knowing How your Funnel Works